Today Google has announced a new update for its Gmail app for Android. This is supposedly already rolling out, so watch out for the new version (but keep in mind it might be a few days before it reaches you). The new Gmail for Android comes with a few new features, the most important of which is the addition of an "All inboxes" view.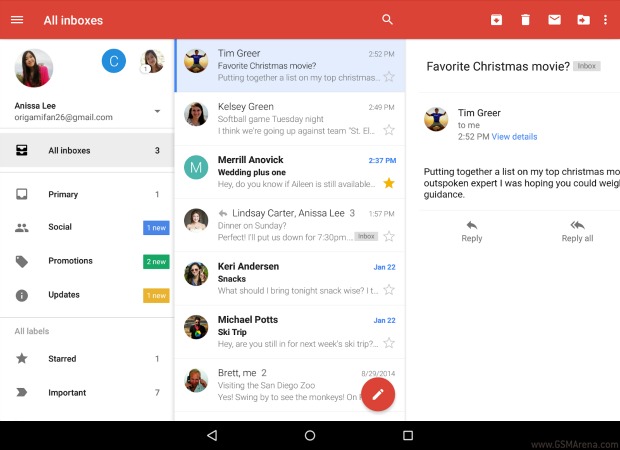 As its moniker implies, this will show you all the email from all your accounts, in a unified view. This will clearly benefit those who have and routinely use multiple email accounts in the Gmail app. Just to clarify, the app did have multiple account support before today, but it did not boast the unified inbox view.
"All inboxes" will also work with your non-Gmail email, such as Yahoo or Outlook. The Gmail app for Android got support for accounts from other providers through a previous update, which landed last November.
Moving on, with the new version of Gmail search becomes smarter, as autocomplete has been improved. Conversation view is now enabled for Yahoo, Outlook, and POP/IMAP mail accounts too, not just Gmail ones. Today's update also gets "more responsive" animations as well, larger attachment previews, and saving stuff to Google Drive is now possible with just one tap.