The Glance Screen functionality for Windows Phones lets you see some information while your phone is in standby. The time, weather, alarms, calendar events all show up there along with info about missed calls and received messages. And today, the Glance Screen app itself has seen an update.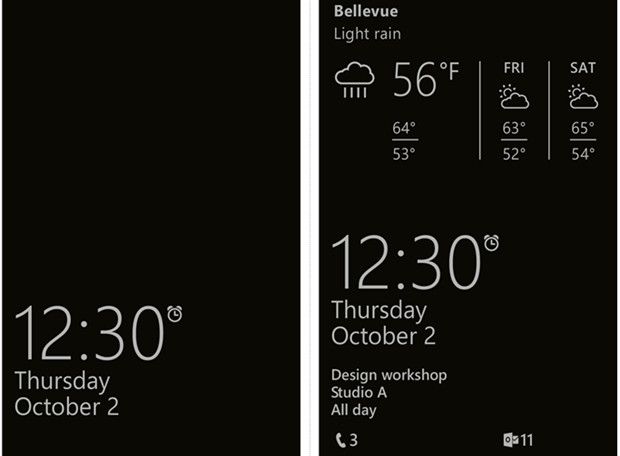 The new version is already available to grab from the Windows Phone app store. The main new thing that you'll find inside it is that you can now have a background image for the Glance Screen.
Specifically, it will use your lock screen image as a background. As before, if you select Night Mode for Glance Screen, then it will automatically dim during the set time range. The Glance Screen settings offer a balance of power consumption and visibility, and you can pick the mode that suits you. After you download Glance Screen, you'll find it in your Windows Phone's Settings.