Globalstar doesn't just make satelliite phones, they now have a product that effectively makes any phone a satellite phone.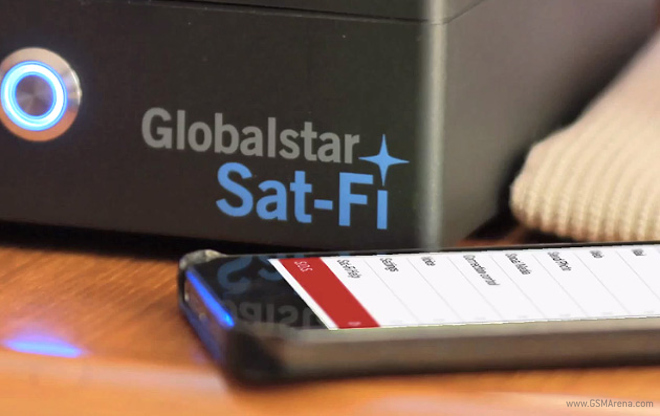 Meet the Sat-Fi, a $999 satellite hot spot.
With the Sat-Fi you'll be able to make phone calls and send text messages, and connect up to 8 devices to the router at a time. But don't think you'll be able to torrent movies over the service: it's capped at a 9.6Kbps transfer rate, so you'll probably only be able to use it for calling, texting and e-mailing.
Like other satellite devices, you can't really have anything obstructing it's communication with the satellite overhead, so as long as it has a line of sight to the sky, then the device should work.
You'll be billed up to $1 per minute if you decide to forgo a monthly plan. If you are a constant traveler, then Globalstar also offers monthly plans that range from $40 (which will get you 40 minutes) to $150 for unlimited.
Are you a globe trotter? If so, then you may want to try this nifty piece of tech up.