Oppo, the up and coming Chinese smartphone manufacturer, has announced a new program designed to spread the word about its new Find 5 smartphone.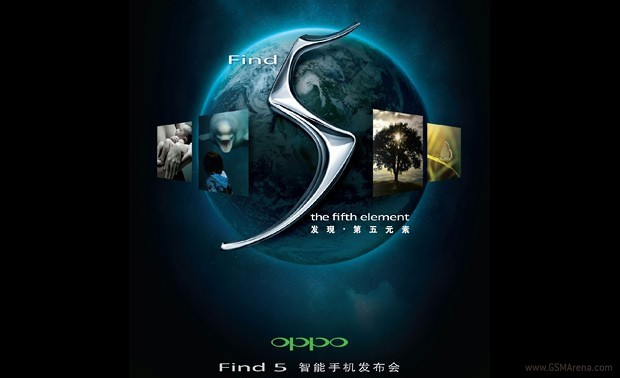 The Ambassador program is envisioned to help Oppo locate volunteers for help with product testing, translations, and spreading the word about Oppo products.
For the first round of the program, Oppo is looking for candidates from one of the following language groups:
Arabic
Japanese
German
French
Spanish
Portuguese
Italian
Turkish
Traditional Chinese (Hong Kong)
Traditional Chinese (Taiwan)
Ambassadors are expected to help localize the Find 5 for their respective market, which includes translating the menu, as well as testing the product and providing feedback.
Ambassadors will have access to the latest Oppo devices (the Find 5, as well as future devices), as well as unreleased firmware and goodies, and will play an important role in Oppo products.
If you're interested in applying, write a cover letter that includes the following info to adam@oppo.com:
Brief introduction.

What is your understanding of Oppo?

Your history with technology.

Why do you want to be an OPPO Ambassador?

We only want the best. Why do you think you can do a good job? Do you have any related experiences? What jobs have you held before? Here, we want to see that you can complete your tasks and that you are reliable.

Include a photo of yourself if you want. We would love to get to know our ambassadors on a personal level.
Also keep in mind the following requirements:
You need to be at least 18 years old and to prove this we will need you to send us a copy of your ID, driving license, passport or student card (if it has a photo) that clearly states your name and date of birth. We will only use it to confirm you meet our requirements and it will be kept confidential.

You need to be able to have a few hours of free time every week.

You need to be able to communicate clearly in English.

You need to command written proficiency in your mother language. The better you are able to prove this, the higher your chances will be of being selected as an OPPO Ambassador.
If you've been wondering how to break into the mobile tech industry, Oppo is providing a few lucky folks a great way to do so. There is only one ambassador position available per region, so good luck!