The new Photoful app (formerly known as PhotoSocial) has hit iOS and it promises all the benefits of iOS 7′s reimagined Photos app for current iPhone users, and then some.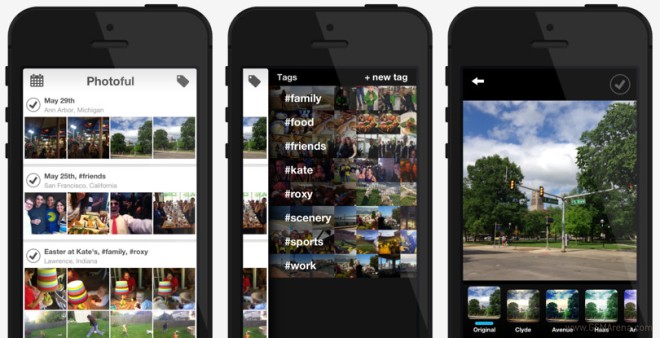 It features integrated editing, tagging and sharing options, as well as a very slick interface with highly intuitive gesture support.
If you're an iPhone user, you'll know painfully well that iOS's current Photo Gallery is in dire need of an update. It's one of those Apple apps that's received almost no updates since iOS launched in 2007 and is starting to show its age.
Apple heard the grumblings and previewed many of the new updates it has in the works for the new Photos app in iOS 7 during its WWDC announcement earlier this month.
In fact, iOS 7 is thrown around fairly heavily as a term, even from Photoful themselves, as a way to highlight the feature-full yet intuitive new interface. Among the nifty functionality found in the app is an integrated photo editor, a collage builder, and share via email, SMS, Facebook, Instagram or Twitter.
But the best part is the very simple gesture controls. Take a look:
Photoful is available for free right now on the Apple App Store. It's unknown how long it'll stay like that, so be sure to get it while it's hot!