While the latest version of Android – version 4.3 – has made its way to Galaxy Nexus devices and Google Play editions of the HTC One and Galaxy S4, most of us have to wait a while more before we see it on other devices.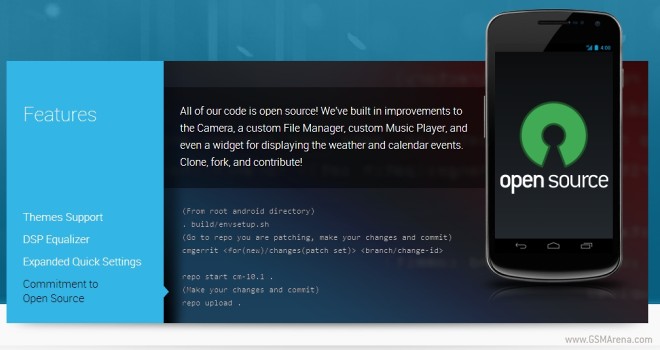 The creators of the popular CyanogenMod custom ROM for Android are busy incorporating many of the updates from Android 4.3 into the latest nightly builds for their most recent 10.2 release.
While the update is minor, a few things are worth noting. Multi-user support has been revamped, as well as the way notifications are handled. Under the hood, OpenGL ES 3.0 is now supported, which results in better graphics, as well as Low Energy mode for Bluetooth 4.0. Also thrown is hardware-based DRM encryption to stream high quality content from services like Netflix.
Until OEMs release the update to their respective smartphones – a process that could take months in many cases – third party ROMs like CyanogenMod will be the only way to take advantage of the new features in Android 4.3.
Check out the CyanogenMod 10.2 nightlies here. Keep in mind that many of the builds have a lot of bugs that need to be ironed out, and aren't ideal for daily usage.