Wearables are undoubtedly on the rise and interest for the odd new tech niche seems to growing by the minute. And even though the emerging market is dominated by big tech giants, like Samsung and LG there are some very interesting offerings available from other makers.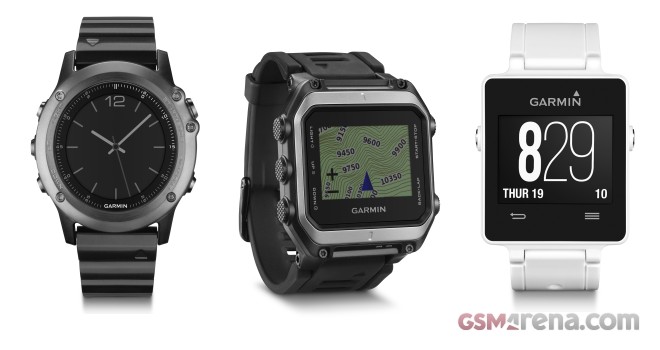 The three devices in question fit perfectly into the odd new realm between smartwatches and fitness trackers and come from Garmin. The Kansas-based company, most famous for its various navigation tech has hit the floor at this year's CES with a handful of peculiar devices to go on your wrist. They are all quite different from each other and come with their own twist.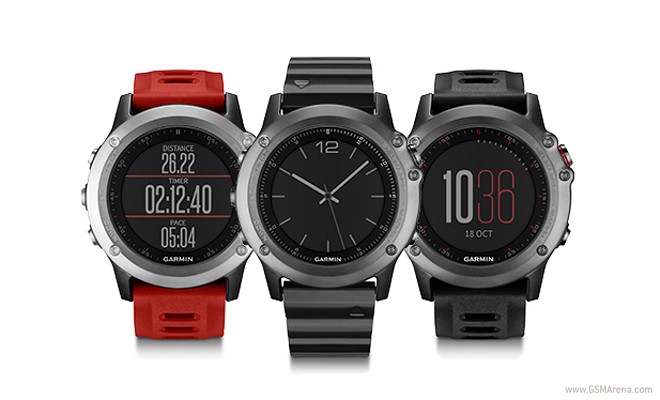 First is the lineup we have the Fenix 3, which is described as "smart multisport GPS watch". It does fit the bill, as Garmin has obviously tried to cover as much functionality as possible with the wearable. It is indeed a smartwatch in the sense that it is Bluetooth-enabled and connected to a smartphone, but besides that it comes with a wide array of sensors – step counter, compass, barometer, altimeter and more. The device seems to be geared towards casual work-outs just as much as pro athlete-level sports endeavors.
This is further aided by the onboard GPS with GLONASS support for higher accuracy, which Garmin has unsurprisingly equipped the watch with. This, along with the company expertise in navigation turns the little wearable into a formidable mapping device, but also helps it boats a surprisingly wised array of feature, some of which quite original, like: gathering data during runs, bike rides, swimming sessions and various other sports as well as more advanced things like recovery time calculation and max swimming stroke count.
In many respects the Fenix 3 is reminiscent of its predecessor – the Fenix 2, but Garmin has definitely upped the ante with a significantly greater focus on smartwatch functionality. This is all evident from the new daylight-readable color display that has replaced the monochrome screen on the Fenix 2, thus making richer media delivery possible, as well as the overhauled Connect IQ companion smartphone app. The once simple data-tracking software has now grown into a full-featured management suit with support for apps and a lot more features.
The software framework is necessary for the other two watches from Garmin's CES lineup and for good or worse the American company has decided to stray away from the Android Wear world and has gone for a proprietary OS. This is not necesarrely a bad thing, especially for devices of such an ambiguous nature as the Garmin wearables and has proved somewhat successful in the case of Pebble of example, which is also taking a stab at a hybrid sports-tracker slash smartwatch device with a non-standard OS. It all depends on third party and developer support to build up a decent application ecosystem for the new devices, which at the moment is rather slim, offering only a handful of apps.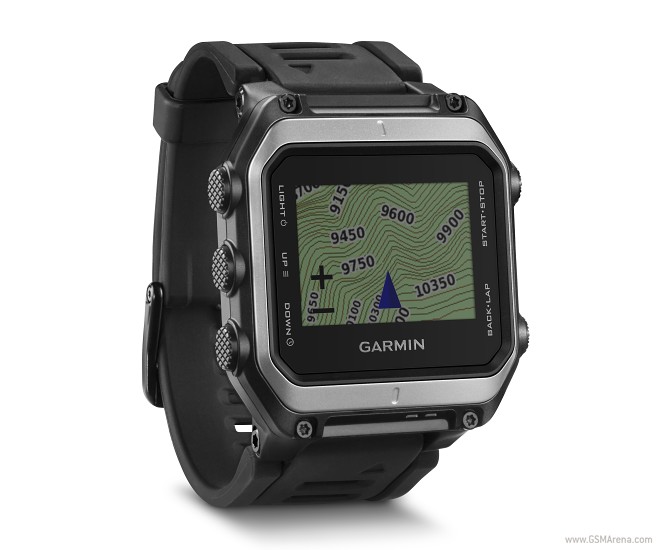 As for the other two Garmin devices, showcased at CES, they are quite an interesting couple. One is called the Epix and is basically a throwback to the old-flavor of offline navigation devices that were common before the smartphone revolution. It just happens to come in a small package with a 1.4-inch color touchscreen and a built-in world basemap, optimized for touch controls and a small viewport.
The rugged-looking device also comes with 8GB of onboard storage and a 1 year subscription for satellite imagery updates, for all your mapping needs. The Epix definitely lives up to its formidable name and appears to be highly durable with a 50 meter water resistance rating. As already mentioned is does also support the Connect IQ suite and should therefore be able to use various apps when they become available and take advantage of its built-in heart-rate and pedometer as well.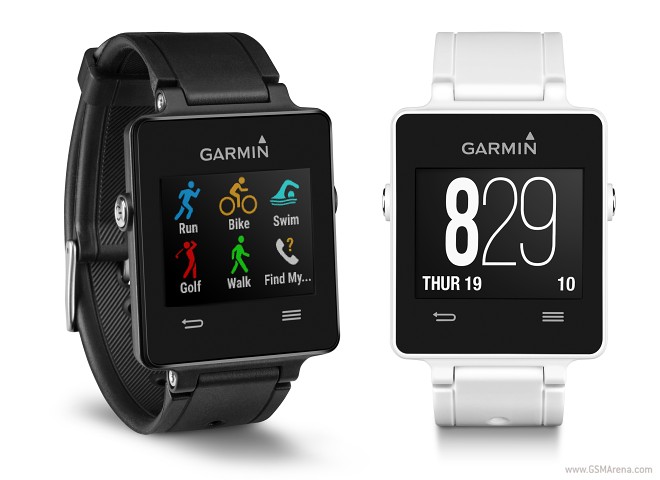 Last but not least Garmin has a third device, which arguably is the most "smartwatch-like" of the bunch. The Vivoactive, as it is called resembles the Epix, but with a lot of the ruggedness substituted for a slicker and thinner design. As far as availability and pricing for the three devices goes, Garmin has put them as follows:
The Fenix 3 should be available during Q1 2015 silver with a red band or gray with a black band for $499.99 or $549.99, bundled with a wireless heart-rate strap. There will also be a premium Sapphire model with a stainless band and a domed sapphire lens that will go for $599.99. The Epix should be hitting markets around the same time with a price tag of $549.99 or $599.99 with a preinstalled topographic map. The most affordable of the three, the Vivoactive will also be available early 2015 in black or white for $249.99 or $299.99 with a hear-rate monitor.