Gameplay streaming and commentary have always been trendy with PCs and consoles – so much so, that quite a few people are making good money doing just that on media platforms, such as Twitch and YouTube. Yet, recording from mobile devices is still kind of a hustle and Samsung has realized the need to simplify the whole process releasing the appropriately named Game Recorder+.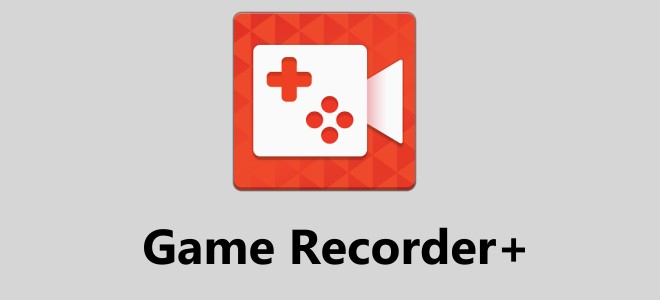 The app is pretty straightforward – it can capture gameplay footage from your games as well as audio and video from your device's front-facing camera for on-the-fly commentary. Once you have the said footage, Game Recorder+ allows you to quickly trim it and even upload the final creation to YouTube.
It works quite well, but, seeing how capturing video is a fairly resource-hungry process, there are some device limitations. It also comes as no surprise that Samsung has reserved access to the new app to its own Galaxy devices only. The app can be downloaded for free from the Google Play Store if you are on a Galaxy S6, S6 edge, Galaxy S5, Galaxy Note 4, Galaxy S4, Galaxy Note 3 or Galaxy Note 2. Game Recorder+ also has its own game optimization engine to reduce any possible frame drops while recording.
We are not really sure how arbitrary these limitations are, or, if any other device can support Game Recorder+, but, if such compatibility is possible, we are confident the good people over at XDA will figure a way to spread the joy. As far as game compatibility goes, the following limitations are in place:
Games from GALAXY Apps and Google Play are supported. If you do not see any of the games you have installed, you can manually register games from the list of installed apps and then record them. However, you cannot record games for which recording has been disabled at the developer's request or applications that are not games.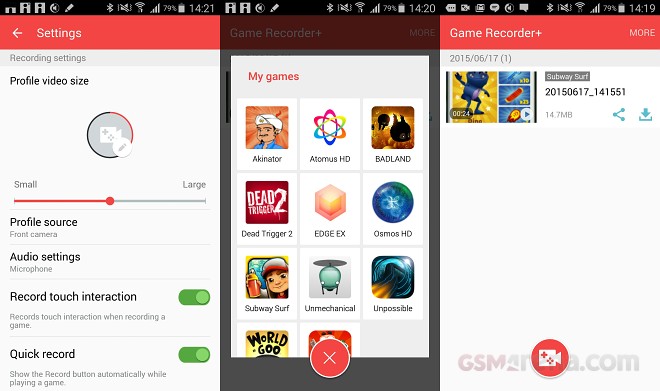 Perhaps these limitations can be avoided as well, but, for now, those are the conditions for using the app.