Mobile gaming has been a fast growing market, especially since Apple's App Store propelled game companies and developers to dizzying heights once they'd gotten the ball rolling (Rovio's 51st title became pretty popular, you might know it).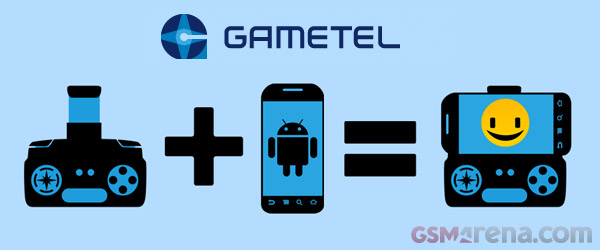 So far however, the Sony Ericsson Xperia PLAY has really been the only device with the mobile gamer truly in mind especially on Android. A new peripheral however, hopes to level the playing field somewhat with a classic D-pad, four button, shoulder button configuration, one that retro games will know and love.
Meet the Gametel Gaming Controller, maker Fructel's solution for mobile gamers who didn't opt for a PLAY but want a more engrossing mobile gaming experience on an Android device.
Designed to work on any droid running Eclair 2.1.1 and up, you can attach your device via the spring-loaded bracket on top, connect the controller via Bluetooth and you're away. With battery life said to be around the 9 hour mark, recharging shouldn't be too much of a hassle and the pad is already compatible with 50 or so titles already available on the Android Market.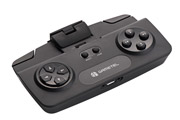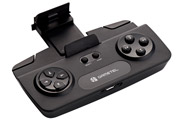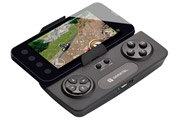 The design should accommodate droids of all shapes and sizes
With the hardware in most mid/high-end Android devices as it is now and with many of them toting HDMI or wireless output to a bigger screen too, this is just another step to making the phone a more serious gaming platform, a fact that the likes Sony and Nintendo's PS Vita and 3DS are no doubt very much aware of.
The Gametel Controller will retail for £49.95 (about $70) but won't be available until December. I'd suggest that the best challenge would be to put two mobile gamers head-to-head, one using an Xperia PLAY, the other using the Gametel with a best of three to the death, but maybe that's just my competitive gamer coming out.
What do you think? What kinds of gamers are you? Is the Gametel a worthy peripheral for the mobile gaming community, let us know your thoughts in the comments.
Update: It looks like the makers of rival mobile gamepad solution, iControlPad Ltd haven't taken too kindly to the Gametel design regarding 'IP violation', expect a bumpy road ahead of its December launch.