Last week a couple of pictures surfaced showing a deformed back panel on an apparently overheating Exynos-powered Samsung Galaxy Tab S 8.4.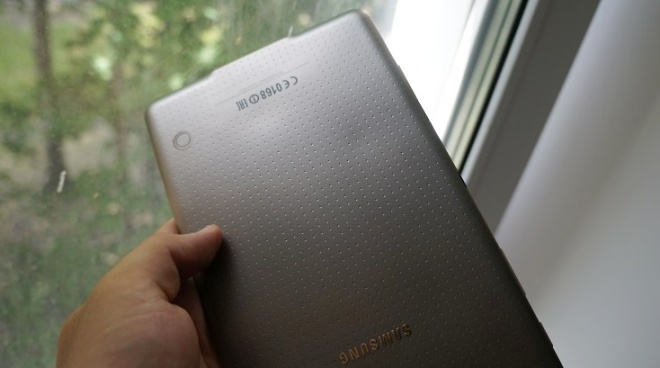 According to the information received by early adopters the slate would get so hot that it would cause its thin plastic back panel to bend at certain spots. Now Samsung has officially addressed the issue saying the problem lies with a limited number of defective back covers and the processor isn't to blame or fear.
Here's the statement itself.
Contrary to certain media reports, the slight disfiguration that has formed on the rear surface of the Galaxy Tab S has been attributed to a limited number of defective back covers, which has no relation to the overheating of the application processor or the material used for the back cover. We would like to assure our customers that we have already resolved the issue. We ask affected customers to please contact their nearest Samsung Electronics customer service center.
However many users would probably still feel uncertain about the Exynos-powered non-LTE Galaxy Tab S 8.4. Perhaps Samsung should do more than blame the back cover. An official temperature test perhaps.
Naturally Samsung will replace the faulty back panels for free and hopefully the users that reported the issue can see if it persists or has been resolved.