The Samsung Galaxy S4 has a few surprises in store for those upgrading from the Galaxy S III. It uses a new NFC chipset, which doesn't support the company's older NFC tags, dubbed TecTiles. So if you've set up those around your crib keep in mind your new Galaxy S4 won't be able to communicate with them.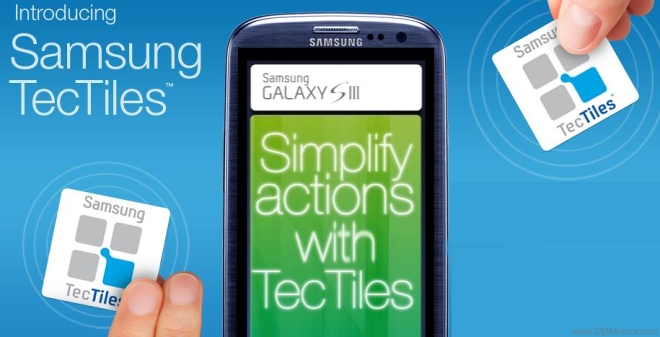 Samsung has issued a statement that its new NFC tags, TecTiles 2, will be available in the coming weeks and will be compatible with older NFC-enabled devices.
Samsung TecTiles aren't the only programmable NFC tags on the market, but among the widest available and have a nice, minimal design so they stay out of the way but remain convenient by waiting at the door, on the nightstand, etc. ready to set your phone to a different profile upon a touch.