The Galaxy S 4G just got the iFixIt treatment. It was stripped off everything and revealed its secrets to the World. But it turns out that it's pretty much the standard Galaxy S, save for the HSPA+ modem inside.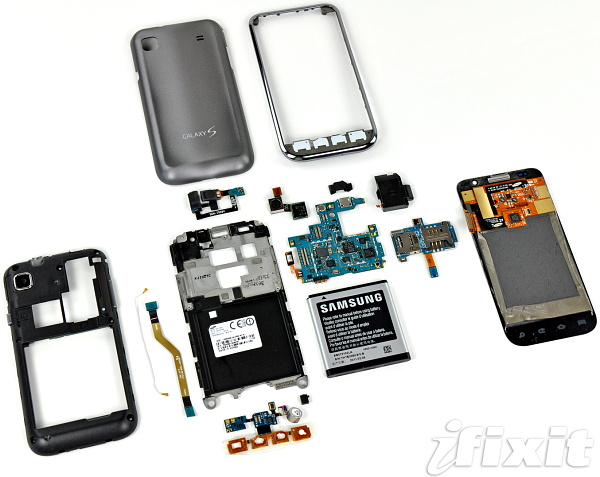 The Galaxy S 4G uses the ST Ericsson's THOR M5730 HSPA+ Thin Modem for its so-called 4G capabilities theoretically reaching speed of 21 Mbps download and 5.76 Mbps upload.
Also the 512MB RAM are confirmed on this one. How much of that is available to the user is a totally different story.
Users also get the bumped 1650MAh battery, instead of the standard issue 1500MAh of the Galaxy S.
The shinny metallic-looking frame around the Gorilla Glass display is actually made of plastic, but that's nothing new.
And finally Samsung have used magnesium, instead of aluminum on the structural components of the device. It's lighter that aluminum and is still durable enough.
Overall the Galaxy S 4G got a 6 out of 10 (10 is the easiest to repair) score from the guys over at iFixIt.