It seems these days if you are a tablet manufacturer other than Apple, the only way to get your device noticed and start flying off the shelves is to give ridiculous discounts on the price.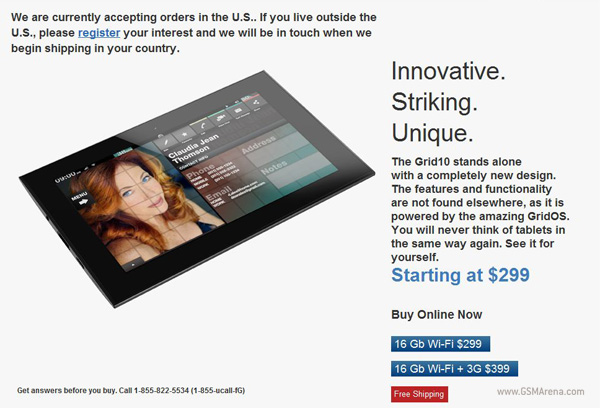 After the HP TouchPad fire sale a few weeks back, Fusion Garage, who were planning on announcing their Android-based Grid 10 tablet this month has decided that their original $499 and $599 price tags for the Wi-Fi and the Wi-Fi + 3G model was perhaps a bit too ambitious. Fearing they may have another JooJoo on their hands, they have announced a rather generous price-drop.
How generous, you ask? Well, a healthy $200 off from both models, bringing the base model down to just $299, which makes the 10-inch, 16GB Android tablet with Tegra 2 processor a rather tantalizing buy. Unfortunately, before you take out your wallet, do know that the launch date of the device has been pushed back by a couple of weeks, and it will now be coming out on October 1. Then there's also this thing where we are not sure if the Grid10 is even worth the $299 price, something we'll know only after a full review.
Hopefully, we will be able to bring you a review soon of the Fusion Garage Grid10 and let you know if you should be lining up to get one.