A full port of the legendary video game BioShock is coming soon to iOS. The word arrived on Twitter from the developers of the original 2007 title – 2K Games.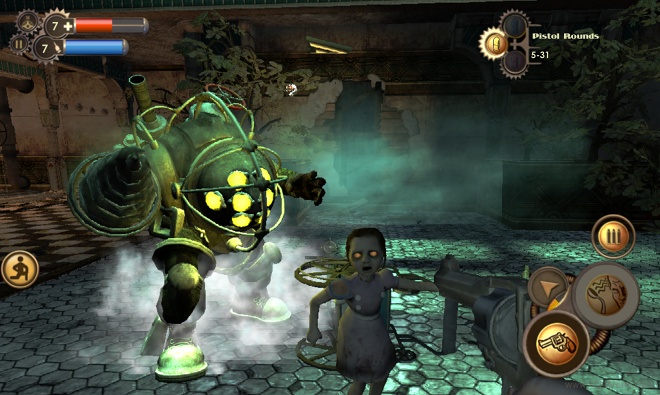 The team from 2K China has created the port of the game. Unsurprisingly, the BioShock mobile version will feature touch controls, as well as support for wireless controllers. The latter is essential as it is bound to deliver console-like quality to the gameplay.
In order to work better with iOS hardware and to fit into the 2GB size limit imposed by Apple, the game will feature slightly scaled-down graphics. This means that certain gameplay elements such as shadows and fog won't be as elaborate as those in the console version.
BioShock is set to arrive to iOS at some point this summer, so the wait surely won't be long. There is no word on the pricing just yet, though its will certainly be in line with the game's premium status.