If you are a fan of the superzoom cameras you are surely going to love this one. The Fujifilm FinePix HS10 seems to be everything the format is about and adds a few nice extras on top of that. The immense 30x zoom range goes from 24 to 720mm in 35mm terms which seems to me as a better solution than the 28-840mm range of the Olympus SP-800UZ I wrote about earlier. The four extra millimeters at the wide end are much more valuable to 99% of the users than the 120mm at the long end.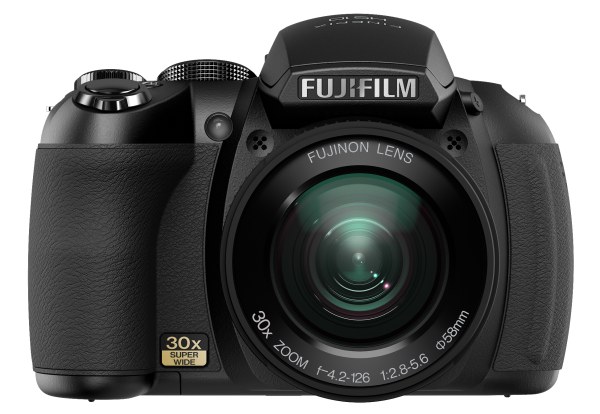 FujiFilm FinePix HS10 packs a 1/2.3" back-lit CMOS sensor with 10 megapixel resolution and is capable of recording 1080p video. The sensor-shift image stabilization is also more than welcome, although I guess it still won't be able to make focal lengths of 300mm and up usable in anything but the brightest sunlight.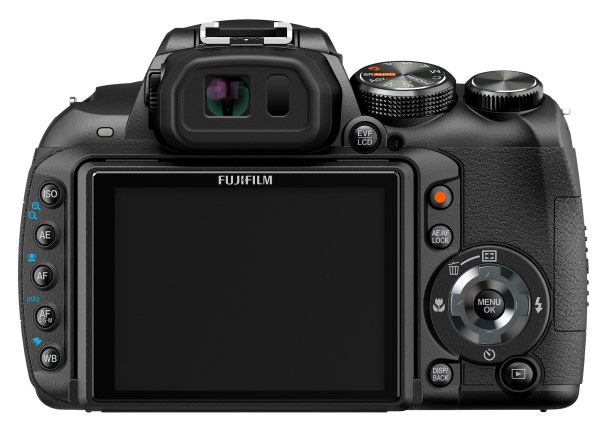 The HS10 lens has a maximum aperture of f/2.8 at the wide end and f/5.6 at 720mm. The camera is also capable of recording slow-motion videos at up to 1000fps (although you will have to sacrifice a large portion of its resolution) and packs a 3" LCD display with 230k pixels. Enthusiasts will also appreciate the RAW capture mode and the full manual shooting mode available.
You can check out a 3D demo of the camera here.