Developers of the popular game Fruit Ninja have announced that the recently launched spinoff called 'Fruit Ninja: Puss in Boots' will now be available on Android starting November 28.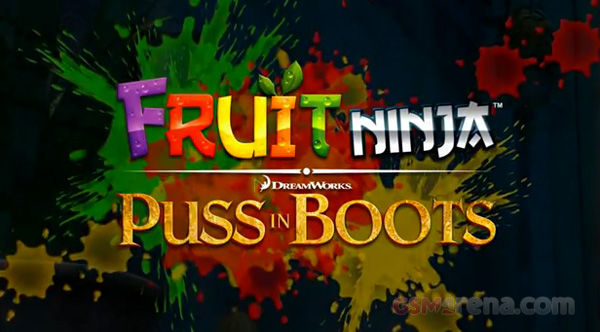 However, there is a catch. The game will only be available on the Amazon Appstore, which is great for those in the US but not so much for others. It will be available for free on the first day and for $0.99 thereafter.
The game has been available on iOS since October but it's only making its way now on Android, that too through a store used by a minority of the Android users. Sure, it may be great for Amazon and its Appstore, which will see a lot more people using it now but it also puts a spotlight on Android's Achilles' heel: fragmentation. Hopefully, it will make it's way to the Android Market eventually and won't remain an Appstore exclusive forever, like Plants vs. Zombies.
As for the game itself, it's based on the same basic premise of you having to swipe on the screen to slice fruits except now you have a few more levels and game modes to do that in, along with a popular character from the Shrek movies. You can call it just a means of promoting the recently released movie but this one's actually fun to play and worth a download, that is if you're in the US.