The launch of the new Windows 8 OS (and probably Microsoft Surface tablets right along with it) is coming later this month and the first crop of Windows 8 ads is already out – even if Microsoft didn't intend it to be.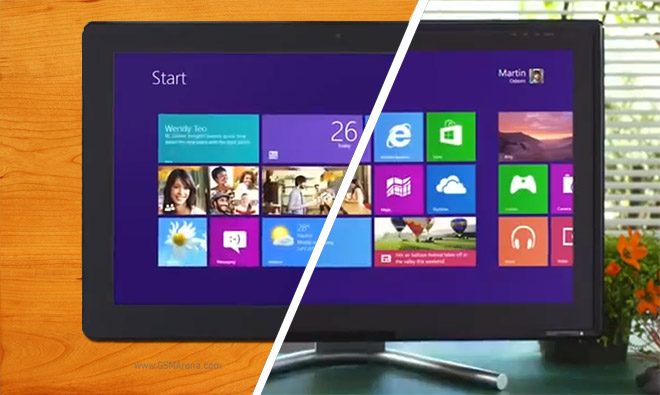 The videos showcase some of the new gestures and features of the new OS, check it out after the jump. UPDATE: The videos have been pulled.
The ads show Windows 8′s new app switching gesture (including docking apps), the flexibility of the OS,which allows it to work both on a tablet and on an old-fashioned desktop PC (complete with the traditional desktop mode too) and the SkyDrive integration.
They also highlight one of the most controversial changes, the Start screen:
Apps have a completely new look and you'll be getting them at the Store:
Picture passwords and unified search seem pretty cool too: