What can you fit in the spare tire compartment besides a spare tire? How about the VW Bik.e (they pronounce it "e bike"), an electric bike that can be folded to fit snuggly in the spare tire compartment and get charged in the same time.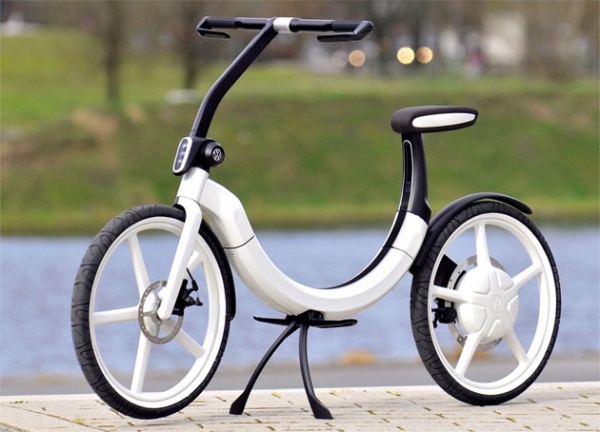 VW is planning to get the Bik.e on the road in the future, as part of their plan to become the greenest car company…
Bik.e is foldable so it fits in the spare tire compartment where it's charged by the car's electric system or you can plug it into an AC plug. The battery is good for 20km and the top speed of Bik.e is 20km/h – which means you can ride it without a helmet (in Germany at least, your country's laws may be different).
This means it's not suitable as your main mode of transportation – instead, you drive your car to just outside city center take out Bik.e and go the rest of the way on it, avoiding traffic jams, congestion charges and being green (well, greener than average, I guess, you did get there on a polluting car in the first place).
The design is beautifully simple and Apple fans will sure appreciate it. However, riding it with a suit makes you look, well… ridiculous. Anyway, VW made no promises as to when the VW Bik.e will be available.