The guys over at OnePlus are nearing the launch of their One smartphone and are opening a contest that will allow one lucky participant to fly out to Hong Kong and be the first to touch the back of the phone.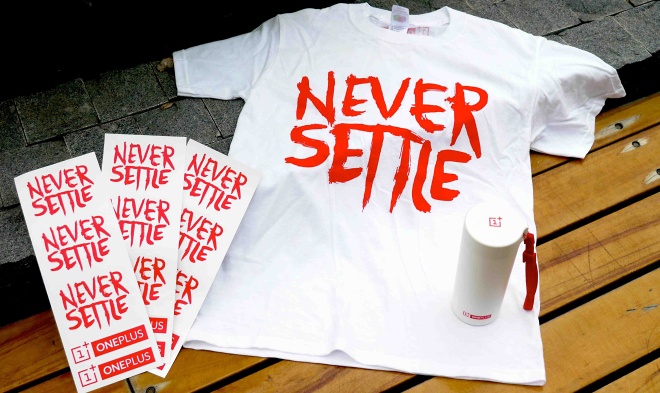 In order to participate you'll need to post one short video (15 seconds maximum) to Instagram or YouTube telling OnePlus how you feel about them. The most original entry will be selected and its author will win the prize.
For Instragram you'll need to address the video to @oneplustech with the hashtag #phoneinabox. For YouTube one would need to put OnePlus' Phone in a Box Contest in the title and the same hashtag as on Instagram. OnePlus will later make a playlist available with all the videos. The contest is live until March 28 so you have plenty of time. OnePlus will supply the flight tickets and accommodation.
And even if you don't win the trip you will win the OnePlus swag-bundle with NeverSettle Fruit of the Loom cotton t-shirt, one travel mug and a pack of stickers. All you need is to include #ImInForTheGoodies in the description of your video.
The OnePlus One smartphone is said to feature a 5.5″ 1080p display in a body smaller than an Xperia Z1, a premium aluminum unibody, Snapdragon 800 chipset with 3 GB of RAM and a Sony-made 4K-capable 13 MP snapper.
Head on over to the source link for the full information and good luck.