The popular magazine format app Flipboard is now available for Windows Phone 8.1 devices. The application is currently available to download in the Windows Phone App Store. It will also come pre-loaded on the freshly launched Nokia Lumia 830.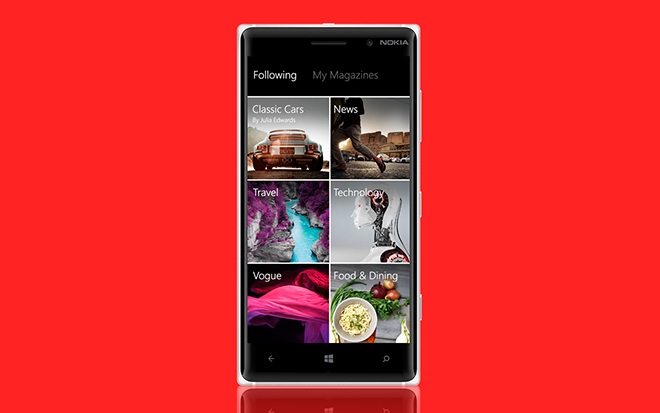 For the time being, Flipboard is available only for Windows Phone smartphones with at least 1GB of RAM. The developers behind the app are reportedly working with Microsoft on a version that is optimized for devices with 512MB of RAM.
The application contains all the functionality we've come to expect from Flipboard, wrapped in sleek Windows Phone UI. See it in action in an official video from the developer below.
You can download Flipboard on your compatible Windows Phone 8.1 device by hitting the second source link below. Feel free do drop us a line with your experience in the comments section.