Flipboard has made an odd announcement after an somewhat puzzling withdrawal of its app from the BlackBerry World.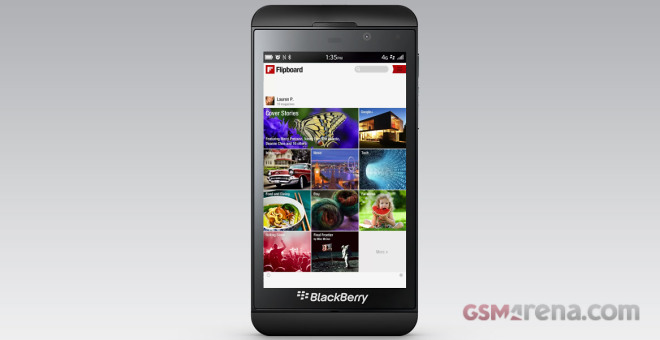 First Flipboard released a port of its Android app in the BlackBerry World store, but then it was quickly pulled out. The following announcement was made on Twitter shortly after:
Flipboard will be coming to select 10.2 OS Blackberry phones soon. Stay tuned for the launch of Flipboard on Blackberry.
There are only three available BB10 devices on the market – the Z10, Q10 and Q5. And since the BlackBerry Z10 is the best suited for the Flipboard UI, it seems the "select" BlackBerry phones probably means only the platform flagship, or at least until the Z30 comes out.
Meanwhile, those who are waiting on the BBM to arrive on the iOS, you will be probably happy to know the messenger was submitted for review two weeks ago and will probably hit the App Store any moment now.