The Flappy Bird story is one that still leaves lots of mobile users scratching their heads: the insanely popular game was quickly removed from mobile App stores due to the developer's personal issues.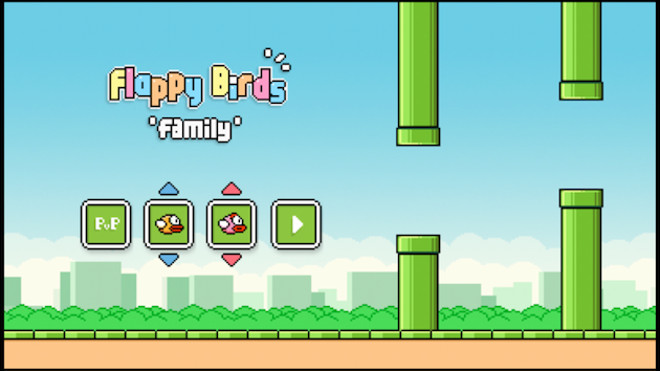 If you didn't get a chance to download the game before it was taken offline then have no fear, because you'll be able to play a new version of the title on Amazon's Fire TV.
Flappy Birds 'Family' brings, you guessed it, multiplayer support. You'll be able to try and beat your own high scores, while also playing against other players via dual-screen all on the Amazon Fire TV.
Now there hasn't been any word as to whether or not the game will eventually come to iOS or Android devices, so you'll just have to settle for making an 8-Bit NES bird fly between green pipes on the Fire TV for now. Hit the source link below to start playing.