The maker of wearable devices Fitbit has a smartwatch with built-in GPS on the way. Dubbed Fitbit Surge, the device will reportedly be released in the coming weeks.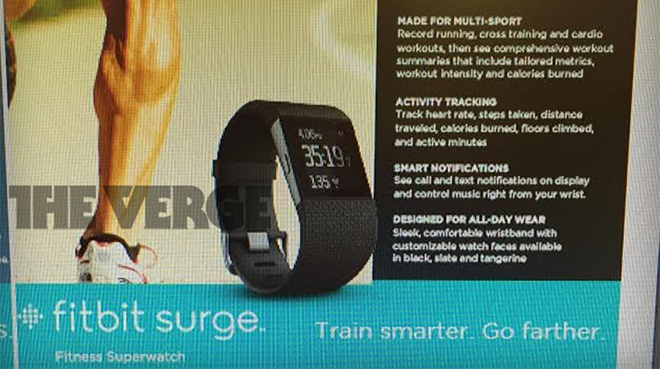 According to a leaked slide, Fitbit refers to the Surge as a "superwatch." The gadget will feature built-in GPS tracking and the ability to deliver real-time data from activities.
The smartwatch functionality of the device will come from its ability to deliver basic notifications, as well as control music playback. However, Fitbit Surge is not intended to compete with Apple Watch or Android Wear devices.
Furthermore, Fitbit Surge is said offer around the clock tracking for user's activities. Naturally, sleep tracking will also be available. All the data will be synced to an app by Fitbit.
When available, Fitbit Surge will be priced at $249. The device will ship in three color schemes – black, slate, and tangerine.