Those lucky few, which got to pre-order a Google Glass set at Goole I/O last year have already received the Google Glass Explorer Edition (XE) and decided to share some photos of an unboxing, and even some footage captured with the Glass itself.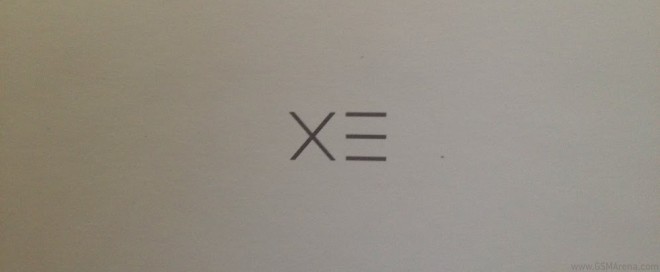 Brandon Allgood has an unboxing image, which shows the Google Glass set along with sunglasses, pouch and charging piece.
Then comes Cecilia Abadie who shared a screenshot of a route which you can send directly to Glass (instead of Google Maps Navigation).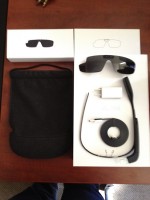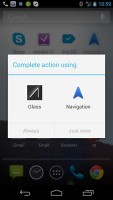 Google Glass unboxing • Sending navigation to Glass
Josh Armour has uploaded a picture of wearing Google Glass underneath a helmet. And finally here's a go kart video shot with Google Glass courtesy of Matt Abdou.