Angry Birds Stella has been teased numerous times by Rovio, but we knew nothing beyond the pink Stella bird on the images. We didn't know even the game's genre.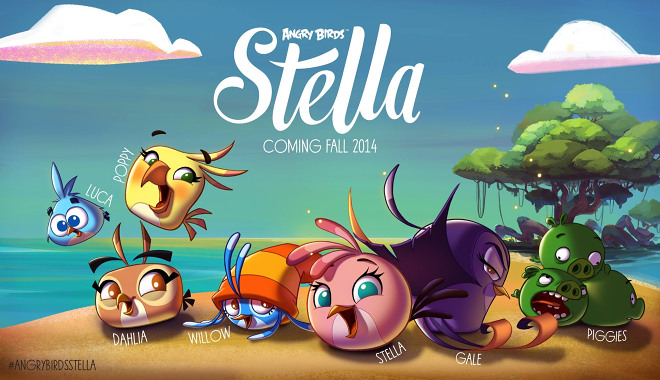 Today that changes as Rovio has posted new teaser images, the first gameplay screenshot plus release date.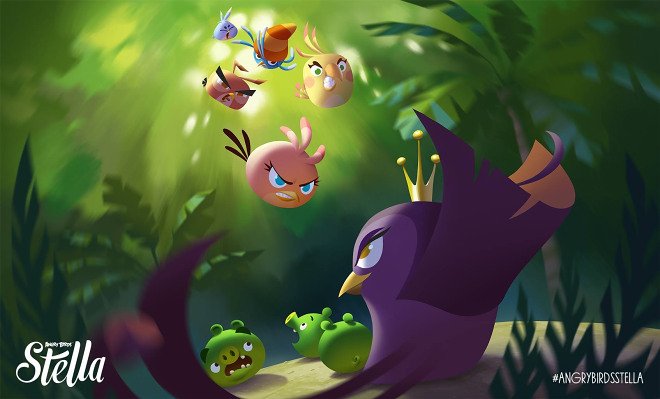 As it turns out Angry Birds Stella is based on the classic Angry Birds arcade with the same "shoot birds with slingshot" gameplay. This time around though the birds are female – Stella, Poppy, Luca, Dahlia, Willow and Gale The green pigs haven't change a bit, though.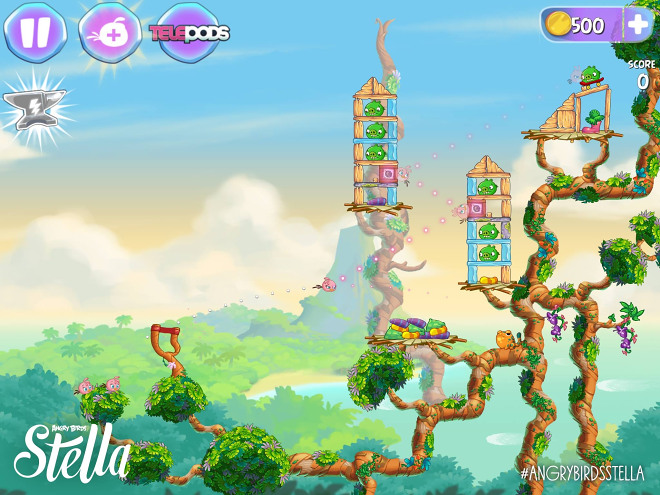 Judging by the screenshot the graphics are now even more colorful and punchy, but everything else seems the same.
Angry Birds Stella is coming this Fall, although its compatible platforms list is yet to be announced. Cartoons based on Angry Birds Stella will become available around the same time on Rovio's ToonsTV.