Firefox on Android may not have had the same success as its desktop counterpart but Mozilla has not given up hope and so right after Firefox 9 for the desktop computers came out they have released Firefox 9 for Android.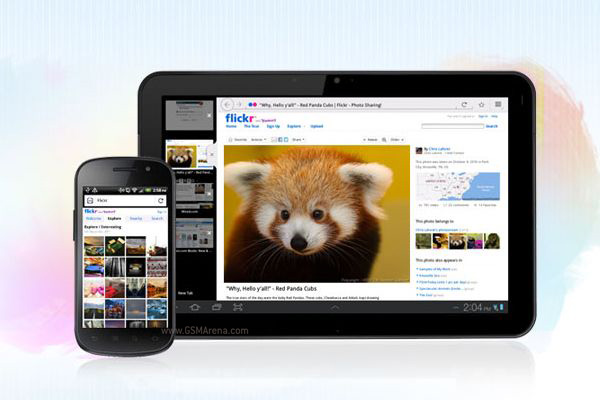 The main focus of this update is improving the UI experience on Android tablets. The browser now shows all the open tabs on the left side of the screen after you drag it out as large thumbnails. To make efficient use of display space, the thumbnail view switches to a simple drop down list for tabs when you switch to portrait mode and the browser goes full-screen. There's also something called an Action Bar, which is basically like the drop down menu in the top-left corner of the desktop version of Firefox, wherein it has all the additional options such as Add-ons, downloads and preferences.
Apart from the tablet optimizations, Mozilla has also added support for HTML5 input tag for camera access, so that developers can now include functions on their websites which can directly launch the camera from within the browser. They have also added support for HTML5 form validation.
You can check out the new Firefox 9 for Android browser in action in the video below. I'm sure Mozilla hopes that you will ignore the crippling lag as you marvel at all the amazing new features.