Mozilla has announced plans on further monetizing the Firefox desktop browser, and this involves adding sponsored content through a feature called Directory Tiles. This feature will suggest sponsored content to new users after they install the browser.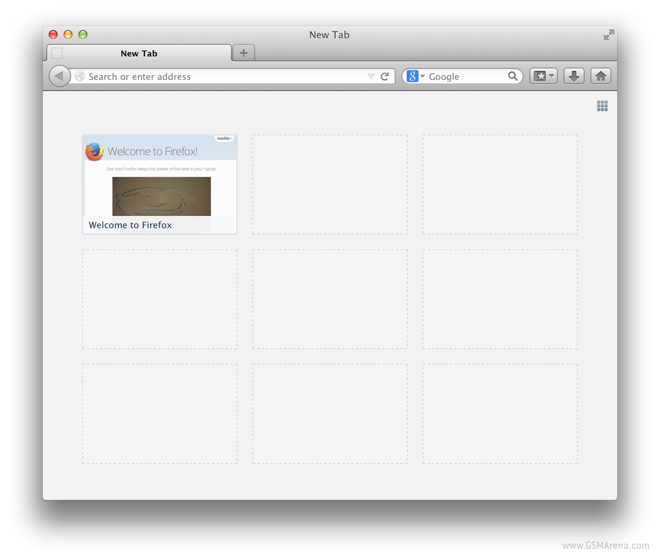 Currently, the new tab page on a freshly installed Firefox shows blank tiles on the New Tab page (as seen above), which eventually get populated by your frequently browsed websites. What Directory Tiles will do is instead of showing blank tiles, it will show you content from Mozilla ecosystem, popular websites from your geographic location and sponsored content from selected Mozilla partners. The sponsored content will be explicitly marked as such so you know what you're clicking on.
This is not too different from what Opera or even Safari does by default. Besides, the content is not permanently pinned to the new tab and will be replaced by your most frequently used sites as you use the browser. Considering it's a free software, looking at a few thumbnails of sponsored content on your new tab page doesn't sound like that big a deal. Existing users won't even be seeing that.
There is no time frame given as to when this feature will be rolled out.