A new release of Firefox 4 beta (7th if have lost track) has just been made available for download. It's probably the release to bring the biggest performance improvement as it's the first one to pack hardware graphics acceleration and the JagerMonkey just-in-time (JIT) JavaScript compiler.

Those helped Firefox 4 beta 7 to achieve three to five times better results on some of the most popular browser benchmarks (like Kraken, Sunspider, and V8). In real life that means faster start-up time, improved page-load speed and better performance of Web apps and games.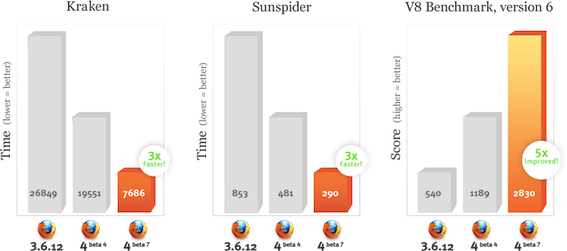 Does this sound good enough to make you jump into the unstable waters of a beta release? Follow the link then.
For the rest of you, I'm afraid, you'll have to wait till next year for the final version.