Debuting in 1990, Final Fantasy III was Squaresoft's most popular title; and the software manufacturers' first game to sell over a million copies. You can now play its updated 3D remake on Windows Phone.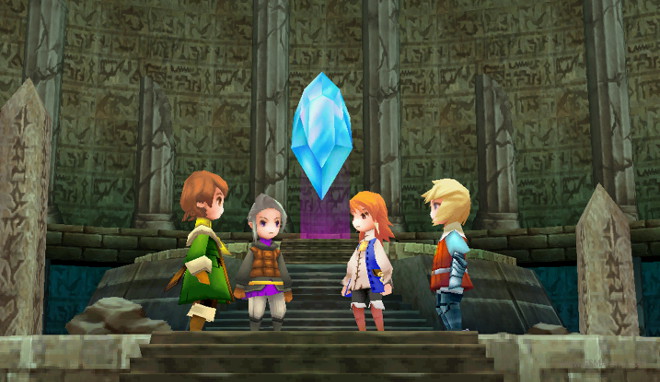 If you're a gamer, then you've definitely heard of the Final Fantasy series. You've also probably noticed the countless remakes and renditions that have been made available for various platforms – and now also for Microsoft's own mobile OS. The Final Fantasy III remake was originally released in 2006, debuting on the Nintendo DS, and has already made appearances on the PSP, iOS, and Android.
The game's steeply priced at $15.99, which may be a bit tough for most mobile gamers to swallow, especially if they've already paid for it on other platforms. However, Final Fantasy III is a quality title that is immensely popular, even 14 years later. It also must be worth Square's time porting it, as it's been making the rounds on other mobile platforms.
If you want to try the game out on your WP device, there's a free trial available. Click the source link below and start racking up that XP.