The FCC database revealed a number of elements pertaining to a new member of Sony's VAIO laptop family this week in the form of the VCC111.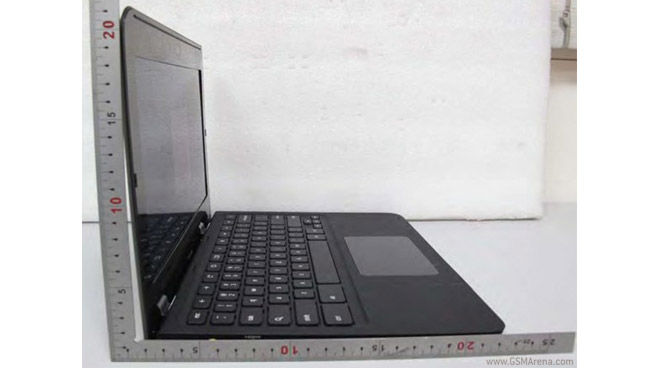 It would seem that manufactures are still happy to follow through on support for Google's web connected OS and Sony are shaping up to provide the next Chromebook in the lineup.
The VCC111 can be seen in fairly comprehensive detail, dispelling any confusions over this laptop as an ultrabook, rather than a Chromebook, which was one initial speculation. The 111 is a well connected device, with two USB ports alongside an SD card reader, an HDMI port on the opposing side and what looks like a removable battery.


Right side, left side and front views of the VCC111.
Based on the various files referenced on the FCC's site, a specs list has been pieced together, but there are still uncertainties over some of the hardware under the VCC111′s hood.
For starters it utilizes an 11.6″ Samsung-made display. Internals are rumored to include an Nvidia Tegra 250 T25 1.2GHz ARM based CPU, backed up by 2GB of RAM and internal storage in the form of an SSD with a 16GB capacity. There's also the essential inclusion of WiFi 802.11 b/g/n and of course Bluetooth.
Going by the patterns seen on previous Chromebooks, the VCC111 should cost in the vicinity of $299-$400 and going by its appearance on the FCC database we could see it arrive on the market in a matter of weeks.
Does Sony stepping into the Chromebook ring change the stakes? With an established sub-brand like VAIO in the Chrome OS-running family, will there be greater potential for adoption by new users with existing Sony loyalties? Let us know your thoughts in the comments.