This past Thursday, an LG tablet with the model name VK810 was cleared with the FCC. It's designed to work with Verizon's 4G network and judging by the dimensions of the device, it's a pretty safe bet that it's going to be LG's G Pad 8.3.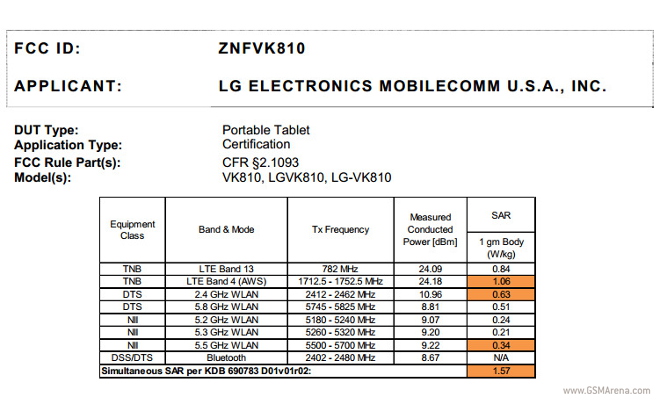 The exact specs of the device haven't been outed, but there are some confirmed features on the FCC report.
The tablet will have GPS, bluetooth, and WiFi connectivity, of course. Judging by the name of the device, expect an 8.3" display. Under the hood, expect a Snapdragon 600 processor, 2GB RAM, and a 4,600 mAh battery.
Do you think there's room for the G Pad 8.3 in the already crowded tablet market? How many Verizon customers are excited for this?