Nokia finally started making Android phones but made sure the interface looks anything but Android. This includes a Windows Phone-like start screen and Nokia's Fastlane feature from the Asha handsets.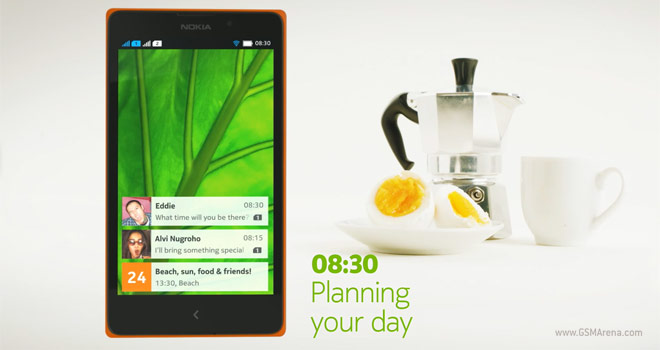 Smartphone users are perhaps not familiar with it, so the company released a video demo of it running on the Nokia XL.
Fastlane is a cross between an app switcher, a notification center and a calendar's agenda view. Recent apps go in the Fastlane so you can switch between those, but notifications also get in line so you can swipe them and go straight into the app. This is especially useful for answering incoming messages.
Fastlane does even more, it shows you the last photo you took, the music player controls and so on.
We're working on a review of the Nokia X, the XL's smaller sibling. We'll have a lot more details about Fastlane and the rest of Nokia's custom software soon!