You may remember Falcon Pro as the popular but ill-fated app on the Play Store that had to be pulled by the developer after it hit Twitter's asinine API limit. The app has since then been available for free from the developer's website, assuming you could work your way around the little easter egg to unlock and use the app.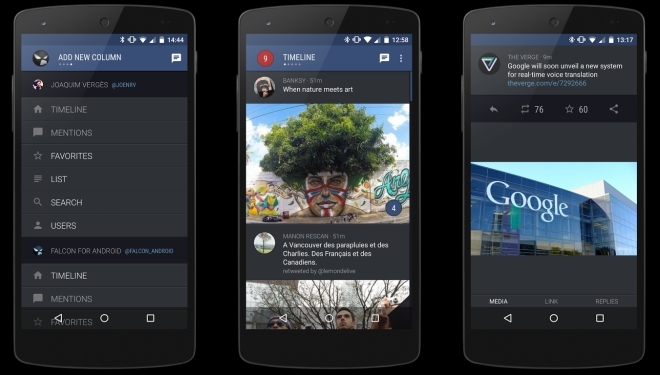 The developer has now released a brand new Twitter app called Falcon Pro 3, which despite the name is not an update to the previous app but a new app altogether. The developer has made the app free to download but you will have to pay $3.99 to add the first Twitter account and every subsequent account will cost you $1.99 extra. The developer sayS, "This is the best way I could think of to deal with Twitter limitations and ensure continuous support."
The app isn't finished yet, and features such as direct messaging are not yet available in the current version but coming in the next update. If you don't want to pay for the app just yet, you can install it for free and use one of Twitter's free lists to get a feel of the app before spending $4 or more on it.