Developer of the Falcon Pro app for Android, a popular Twitter app that was pulled from the Play Store after it hit Twitter's token limit, has made a new game called Hacked. Hacked is not your average game though. It's the world's first mobile coding game.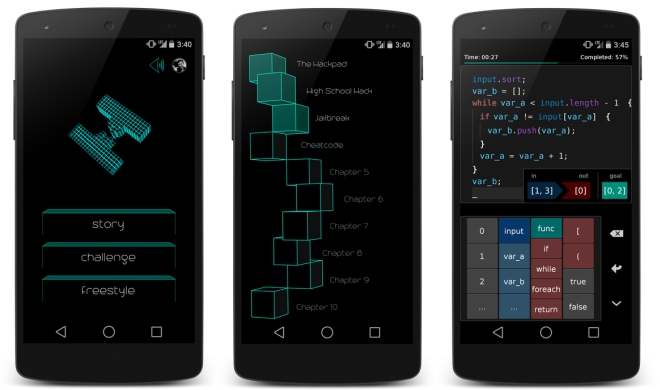 Hacked has three gameplay modes. In the story mode, you play as a hacker and solve code problems. You use the game's custom code keyboard and a new coding language 'H' to solve the problems.
In the freestyle mode, you can actually create games within the game, publish them, also also play games made by others within the game.
In challenge mode, you measure your coding skills by playing against other hackers.
The beta version of Hacked is now available by signing up through the website.