Cheap Chinese gadgets are notorious for their questionable quality, imitation of name brands and sometimes their bizarre design – but some, like this Louis Vuitton belt plus gold phone belt buckle are just too creative (or better make that "creative") to miss…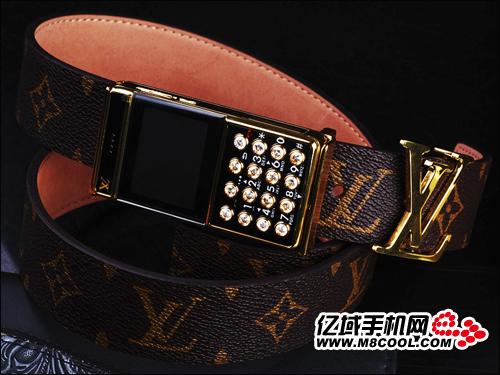 Now, the gold plating on the phone is about as genuine as the belt itself but then again the real Louis Vuitton belt doesn't come with a phone belt buckle – so the knock-off has the upper hand.
I won't get into discussing the pros and cons of hanging a radio-signaling, radiation-emitting device at this very spot, but how is this supposed to work anyway? Is the user supposed to unbuckle their belt to remove the phone/belt buckle, running the risk of their pants dropping while on the phone?
Maybe this unboxing video will answer that question:
Oh, okay – it slides off and you don't have to take your belt off each time you answer a phone. Still, it's a bad place to hang a phone.
Anyway, if you like the belt, you can get the real deal from here for £260. Somehow, it's not as exciting without the phone though.
Source (Site in Chinese)