In recent times, Apple has often been blamed for the poor standards of employees working at Foxconn. It is also the only company being blamed for it, despite the fact that almost every major company out there, including the likes of Samsung, Nokia, Acer, ASUS, Amazon, Dell, Microsoft, Sony , Motorola and many others, also get their products manufactured at Foxconn.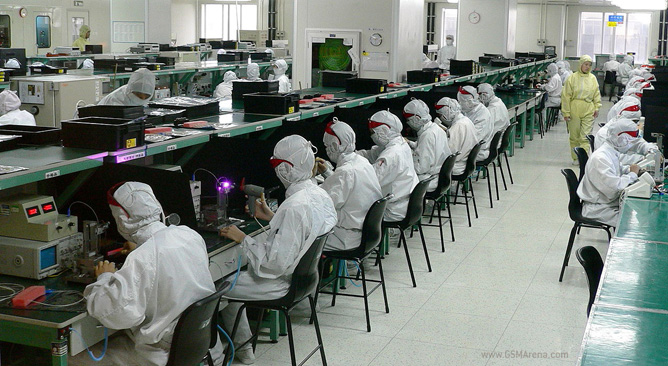 Recently, Apple CEO Tim Cook sent a letter to the staff at Apple, stating that the company cares about every employee that works for it. But now to prove that those weren't just empty words, Apple has now asked Fair Labor Association, to begin inspections at Foxconn. The FLA will conduct special voluntary audits of Apple's final assembly suppliers, including Foxconn factories in Shenzhen and Chengdu, China. A team of labor rights experts have already begun the first inspections starting this Monday.
According to Apple's press release, the FLA will 'interview thousands of employees about working and living conditions including health and safety, compensation, working hours and communication with management. The FLA's team will inspect manufacturing areas, dormitories and other facilities, and will conduct an extensive review of documents related to procedures at all stages of employment. Apple's suppliers have pledged full cooperation with the FLA, offering unrestricted access to their operations. The FLA's findings and recommendations from the first assessments will be posted in early March on its website. Similar inspections will be conducted at Quanta and Pegatron facilities later this Spring, and when completed, the FLA's assessment will cover facilities where more than 90 percent of Apple products are assembled.'
So the next time you point your finger at Apple when you hear about the poor working conditions at Foxconn, remember these three things:
1. Apple is not the only company getting its products manufactured at Foxconn. Here is a full list of companies who also source their products from Foxconn.
2. It's not Apple's fault if the working conditions at Foxconn are poor. The blame goes squarely to Foxconn for failing to provide proper working conditions for its employees.
3. Apple is the only company doing anything to improve this situation. If anyone else was doing anything, we would have heard by now.