The team that's in charge of developing Facebook's Messenger apps has come up with something new. The app is called Stickered, and it's apparently due to be out in the Google Play Store for Android later today. It will also make it to iOS at some point in the future.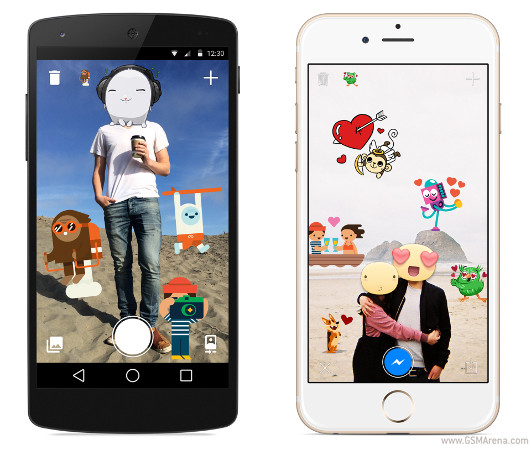 As you can see from the image above, Stickered basically lets you plaster the stickers you can find in Facebook Messenger over parts of your photos. Why you would choose to do such a thing is still quite the mystery, but – if you want to, now you can.
After you add as many stickers as you wish to a photo, you can instantly send it to your friends by using (what else) Facebook Messenger. And that's about it, since this app seems to have been designed from the ground up to be nothing more than a one-trick pony.
The Messenger app itself will get some new stuff in the holiday period, such as a festive frame for your New Year's Eve selfies, snow globe chat heads, and holiday-inspired sticker packs (which you'll be able to plaster upon your photos by using the new Stickered app, naturally).