One of the most important parts of Windows Phone 7, its Facebook app, just got an update. Version 2.0 of Facebook finally brings some push notification magic to SNS addicts in the WP7 crowd.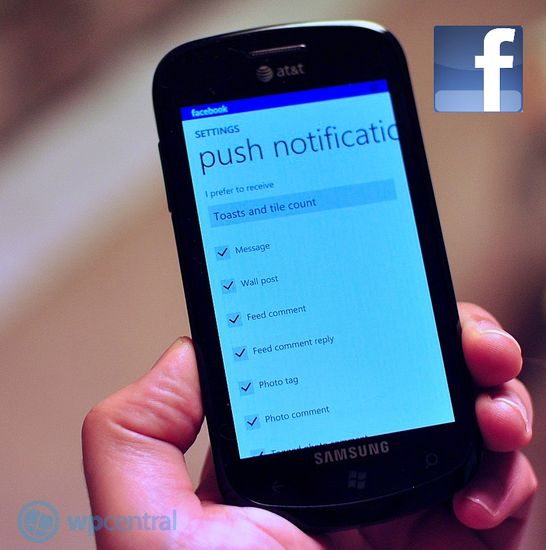 Those are shown as toast notifications (or banners in the top of the device like a pop-up) and live tiles. You can set to be notified for a message, wall post, feed comment, when somebody tags you in a photo, comments on a photo of you, etc. So it's now a fully functioning Facebook app, save for the missing Facebook chat feature.
The app is naturally free and you can get it over here (Zune software is required).