Facebook has updated their mobile application for iOS, which brings with it significant improvement to the performance. Unlike the older version of the app that was based on HTML5, which, in other words, means that it was a simplified web browser loading the Facebook mobile website, the new version uses native code like most of the other apps out there.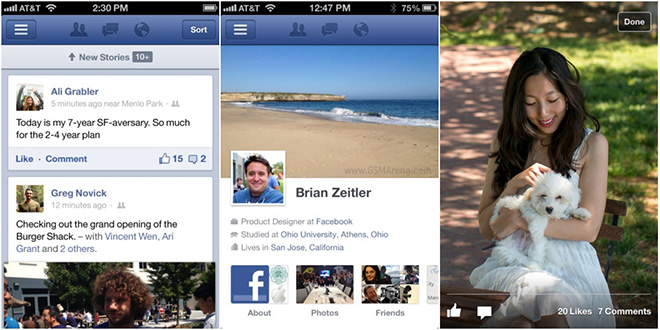 What this means is that there is no more lag in scrolling and the performance is silky smooth, like that of one of the stock applications.
Other changes include a slightly different UI with a different view for photos on your timeline. You can also tap to open these photos and then swipe your finger up or down on them to close them, with a slick transition animation. You also have a new banner at the top that announces the arrival of new posts and you can tap it to quickly go to the top.
If you use Facebook regularly on your iOS device, you should download the update immediately. There is no similar update available for Android as of now.
You can download the Facebook app for iOS from here. You can find more information about this update in the link below.