So long @facebook.com – with its latest update Facebook is shutting down its email service after more than three years.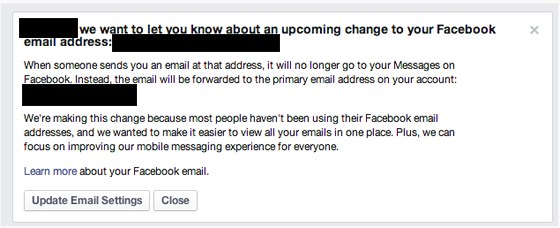 The service never truly took off the ground and Facebook didn't update it that much, seemingly favoring its Messenger service. Now Facebook Mail users are getting a notification letting them know that the service is shutting down and will be forwarding their emails to the primary provided email address on their accounts.
This forwarding posses a potential problem though – since sending an email to someone's Facebook email account will forward that email straight to their main email inbox, this could potentially be a huge hit for spammers as they can guess your Facebook email just by looking at your public Facebook username.
Facebook admits that most people haven't been using their Facebook email so will focus more on improving its mobile messaging experience.