CEO of Branch, Josh Miller, has announced that the service has been bought out by Facebook. As part of the deal, Facebook will also acquire Potluck, a similar service. If you're not familiar with Branch or Potluck, they're link-sharing services that allow friends to share news stories and internet articles, and have conversations about said stories. This news-centric app's intention was to move discussions away from Facebook and email and allow users an easier, more "feed-like" way to talk about the links they're sharing.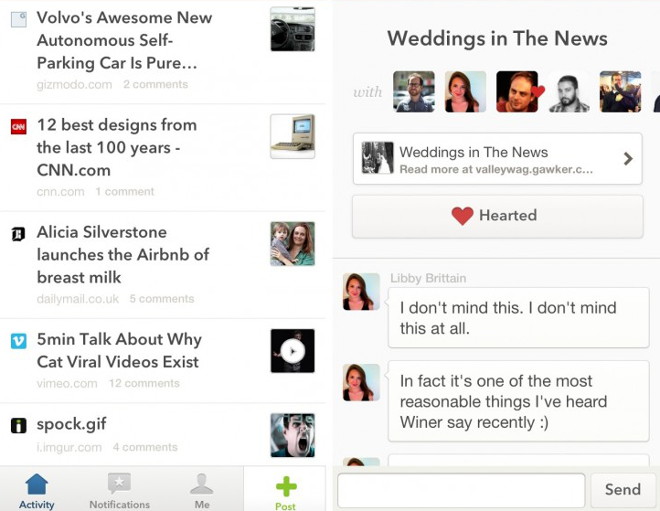 The news doesn't really come as much of a surprise, considering that Facebook has been moving more towards putting real news stories in your feeds along with photo albums of your best friend's weird night in Bangkok photo album. Facebook is bringing on CEO Josh Miller to do just this, so he'll be working for Zuckerberg in addition to being bought out.
Branch's inception came at the hands of a $2 million investment from Jason Goldman, Evan Williams and Biz Stone (the men behind Twitter), SV Angel, Lerer Ventures, and John Borthwick of Betaworks.
It's interesting to note that Miller was also a little critical of Facebook, even going so far as to state that the social media giant "…may have an irreversibly bad brand." In the same post, he gave suggestions as to how Facebook could improve upon its News Feed. It may have been a way for Miller to get the attention of FB, and if it was intentional, it was a heck of a smart move.