Facebook has just announced the latest feature addition for its Messenger app – support for quickly sending money to your contacts. The company hopes you'll use its solution for this purpose instead of other options like PayPal.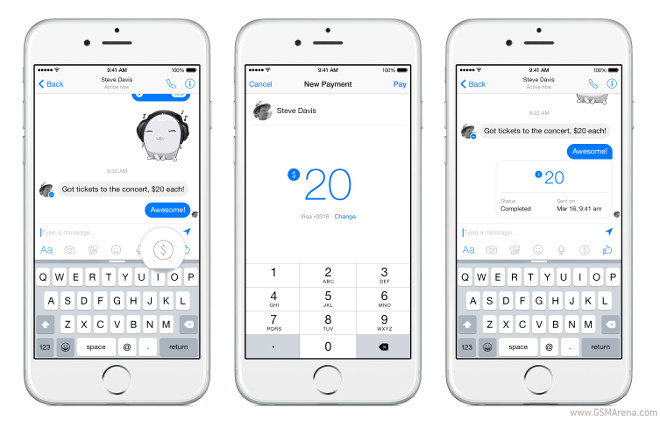 The unique differentiating factor here seems to be how easy it is to send money to someone. It's done right inside the chat view with a contact, and after you've added your card once, it's basically all a matter of choosing a sum.
Here's how it works. In the chat view for any friend of yours, you'll see a new "$" icon. Tap on that, enter the amount you want to send, and tap Pay in the top right corner. That's it. The first time you do this you'll need to add your card details, of course.
If someone has sent you money through Facebook Messenger, you simply open the conversation with that person. At that point a message will show up telling you that money is waiting, and prompting you to add your card details, if it's the first time you've received a payment this way. Do that, and you're done.
If you're worried about security, know that you can create a PIN which you'll be prompted for every time you send money. And if you're on an iOS device, Touch ID will be supported too.
The money you send is transferred immediately, but it may take one to three business days for it to become available to the recipient, depending on your banks. The service is due to roll out "over the coming months" but it will be US-only. Thankfully though, it will be usable on iOS, Android, as well as computers.