Facebook has released an update to the Facebook Messenger app for iOS and Android that brings with it a complete overhaul of the UI. The design clearly looks like it was made for the new iOS 7 but carries over to the Android version as well.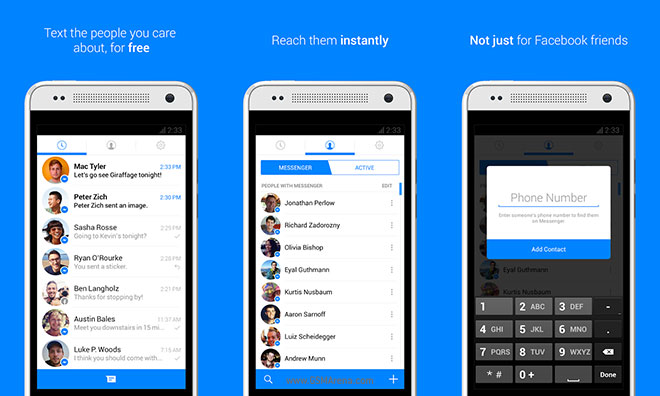 At launch you'll notice that the older dull gray and Facebook blue colors have been replaced by bright white and a brilliant blue combination. There are no more gradients and drop shadows anymore and the UI has a clean, flat UI that is consistent with the rest of iOS 7.
The new app makes it easy to see who is online and who isn't. It also lets you send messages to people who are not on Facebook over SMS but you will have to sync your contacts with the app for them to appear in your list. Most of the other features remain the same.
The new design is available on both iOS and Android and even though it is optimized for iOS 7 it still looks great on Android. I'm hoping the main Facebook app also gets this updated UI shortly as it is long overdue. You can download the Facebook Messenger update from the links below.