Facebook added auto-enhancement of photos to its already rich set of tools for sharing your life's moments with the world. The feature is available only for iOS devices for the time being – it will arrive on Android at a later stage.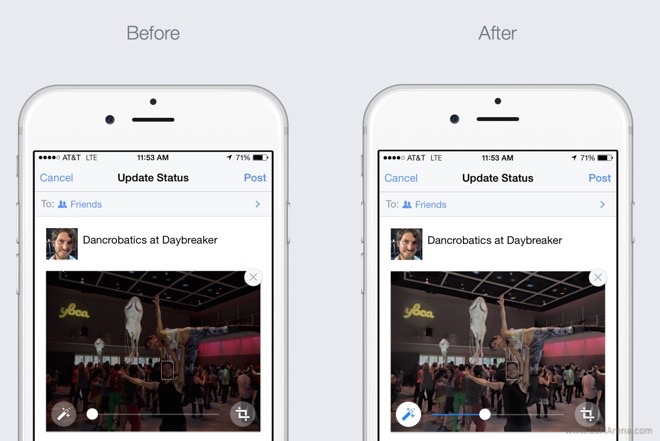 The new Facebook photo sorcery resembles the Auto Awesome feature of Google Photos. Users who like to tinker with their photos will still be able to access the adjustment tools and add their own touch.
If you are an iOS users and have tried the new Facebook feature, feel free to drop us a line with your thoughts in the comments. I gave it a quick look and found it to be quite handy so far.