Xiaomi is barely a few years old, but is already the top smartphone manufacturer in China and among the top makers worldwide. It's eyeing global dominance though its presence outside its home country is still fairly small. Facebook is by far the biggest social network around the world – except in China where it's blocked by government censors.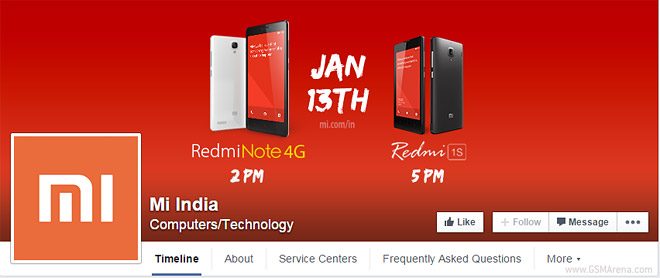 The two companies sound like a good match for each other – Xiaomi wants out, Facebook wants into China.
Inside sources claim that the heads of both companies met to discuss a possible investment from Facebook into Xiaomi before the recent $1.1 billion fundraising.
Those talks fell through, because of uncertainties around how Chinese authorities will react to a blocked company like Facebook owning a stake in a Chinese company. Another uncertainty regards Google, chief developer of Android that is the software base Xiaomi uses, will react to such a deal.
Xiaomi's co-founder and president took to Weibo to comment that the company has never turned down an offer from Facebook and that the two companies are in good relations. CEO Lei Jun confirms Xiaomi did not turn down Facebook money and that it's not afraid of how Google might react.
Facebook's stake in the deal is clear – if it's preloaded on the millions of Xiaomis sold, its market share will quickly rise. Facebook tried to break into smartphone hardware (with HTC as its partner), but there are no indication that it's about to do it again.
You can read the Reuters report for more info.