Just when you couldn't get enough of Instagram, Facebook updates its main iOS app to use one of 13 filters when uploading a photo.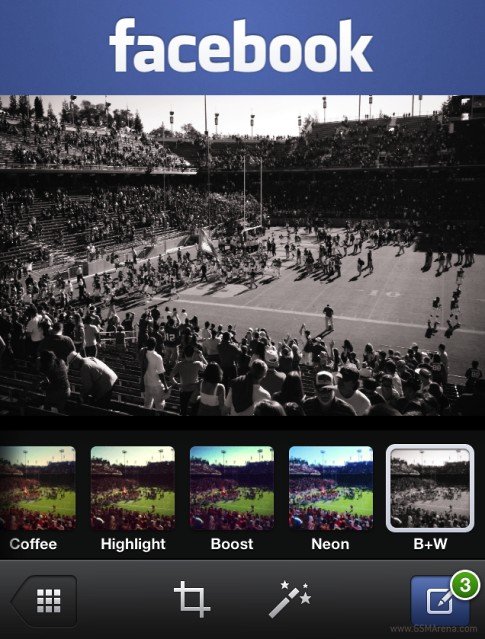 You can also rotate and crop your pictures before uploading them to your timeline.
Version 5.1 of the app features a new streamlined interface for multi-file uploads, which let you easily select photos and choose what adjustments and tags you want to apply, all from one screen.
Finally, chatting with your Facebook contacts can be done simply by swiping left from the homescreen.
These latest updates effectively eliminate the need for the Facebook Camera app, which now only has the option to browse a timeline of pictures only as reason to choose it over the native Facebook app.