Facebook is getting ready to refresh its arsenal on Android. The software engineers of the behemoth social network are putting the finishing touches on version 1.8 of the Facebook app for Android and there will be a whole new app coming to the Google platform in the near future.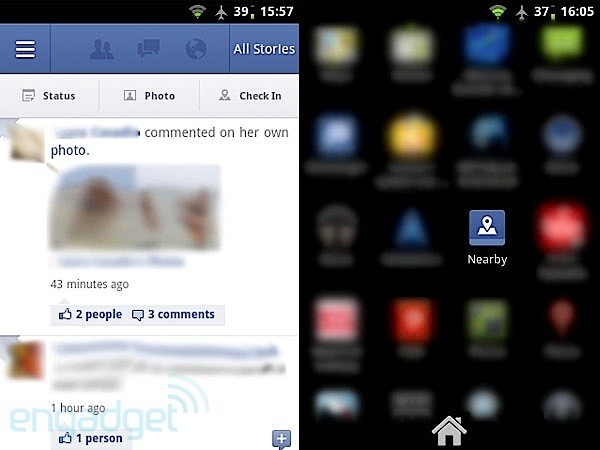 The new version of the app brings slightly cleaner UI and should supposedly improve navigation, menu and search functionality. We should be hearing more about it in the near future, when it is expected to hit the Android Market.
We'll also be keeping an eye for the "Nearby" app that appears in the screenshot. Our source suggests that it might be a Gowalla-style places app, but there's no confirmation on this yet.