Facebook has announced two new Messenger related features at its F8 event. The first is Messenger Platform. Facebook has turned its messaging service into a platform, that allows integration with third party applications.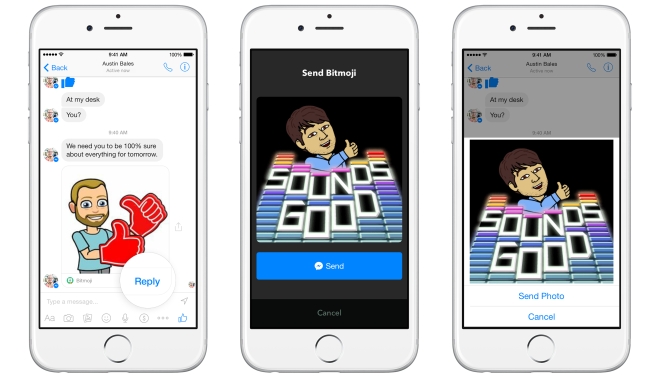 For example, you can now have the Giphy app integrated into the Facebook Messenger app on your phone, which lets you access Giphy content from within the Messenger app. Giphy now integrates within the Messenger app, allowing you to choose a GIF, which you can then send to your friends on the Messenger app. The person on the other end receives the GIF in their Messenger app. Messenger shows them the app that you used to send the GIF and then can click on the handily available Install button to install the app if they don't have it.
This allows developers to include additional functionality into an already successful platform. Services like Giphy can take advantage of the 600 million Messenger users to share their content. Other developers like Giphy too can integrate with Messenger and there are already 40 apps that do so.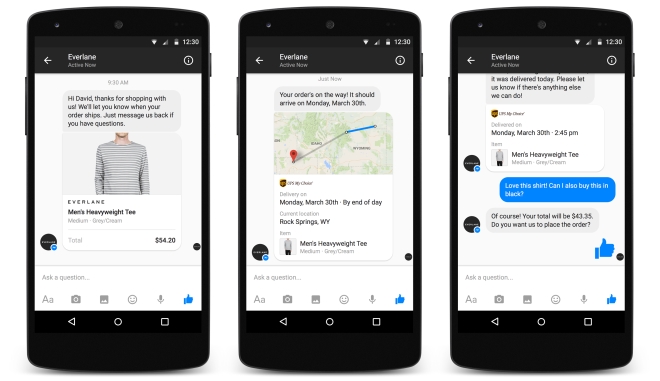 The other feature that Facebook announced is Businesses on Messenger. This allows businesses such as Everlane to integrate within the Messenger app, and keep their customers up to date on their order status by sending messages within the Messenger app. Customers, in turn, can also interact with businesses through the app, and can, for example, make changes to their order if they so desire. This means you wouldn't need to have the app of the company installed if they are working with Messenger, and customers can interact with them through Messenger itself.
For more info, check out the link below.