Facebook has announced a major upgrade to the search engine on their website called the Graph Search. Using this new tool, you will be able to enter more specific search queries and get results based on the massive amount of data that Facebook has collected over the years.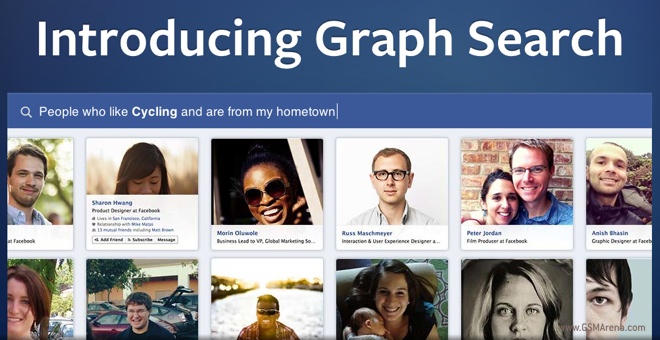 Graph Search works by taking advantage of all the information people have uploaded over the years on Facebook. Things such as their jobs, location, relationship status, photos, etc. It then uses all of this information to give you relevant results for your specific queries, something you cannot do with regular web search.
You can now search for things like photos of your friends from a particular time period, or good restaurants in a particular location, or all the employees from a particular organization, etc. Facebook then goes through all the user data and presents people, places or photos that match your query. The results can be from your friends, their friends or even complete strangers depending upon your query.
Facebook has also partnered with Microsoft to integrate Bing into Graph Search, so if a query does not match results from Facebook you will instead be presented with web search results from Bing.
As usual, there are going to be some privacy concerns. With Graph Search, suddenly it has become very easy to find very specific information about people on Facebook. However, Facebook assures us that the Graph Search algorithm honors the user's privacy settings and won't be showing you anything that the user does not want you to see.
The Facebook Graph Search is rolling out slowly to users, starting with the English speaking users. You can sign up on the page below to get alerted when the service is available to you.