Facebook has announced that it will soon be launching App Center, their version of an application store that will house all the applications and games that you currently enjoy on Facebook. Apart from giving you one stop shop for all your apps, App Center will now also allow paid apps and games, something that was missing from Facebook so far.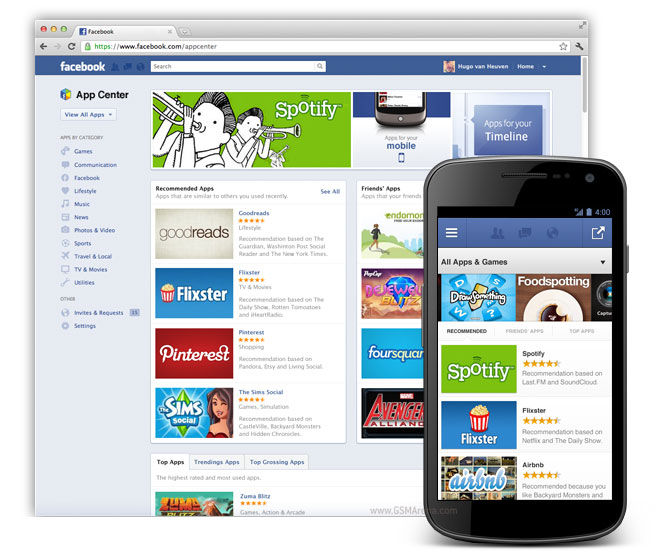 The App Center will be available from the web, as well as the iOS and Android version of the Facebook mobile app. The App Center will start rolling out to users in a few weeks but developers can sign up right now if they want their apps on the App Center.
App Center won't have any top lists like on other application stores. Instead it will use ratings to list apps and if an app gets poor rating it will not be rated at all. Also, according to what you rate and which apps you use, your recommended app list will be different from someone else's.
Developers are required to have a detail page for their apps. You can find more details on that here. They can have paid apps, unlike before where the app had to be free but could include in-app purchasing (such as FarmVille). Interested developers can click here to sign up.
From what I can tell so far, Facebook App Center will be a competitor to Google's Chrome Web Store more than the App Store or Play Store. With a 900 million user base, most of which are already addicted to games on Facebook, I don't see the App Center having any problems getting popular.